Subscribe to Reality Rewind:
February 17, 2013
The Biggest Loser 2013 Preview: Episode 8 – Child Contestants Return
We are down to seven contestants on The Biggest Loser 2013, as we said goodbye to one more player last week and said goodbye to the teams, as they will all compete as individuals in hopes of being crowned the winner of The Biggest Loser Season 14! It is not like they are doing it on their own, as The Biggest Loser trainers (Bob Harper, Dolvett Quince and Jillian Michaels) are there to encourage and yell at them to get their workouts done. Find out who was eliminated on The Biggest Loser Challenge America during my The Biggest Loser 2013 Recap tomorrow night!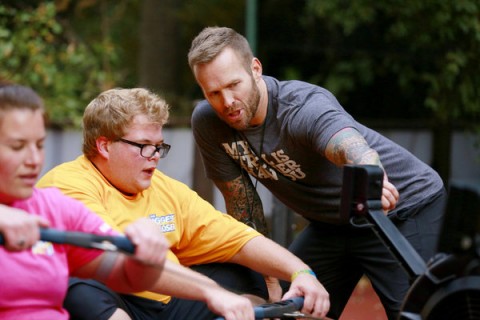 Last week on The Biggest Loser 2013, the teams were taken away and the players all competed as individuals for the first time this season. With it being Valentine's Week, The Biggest Loser host Alison Sweeney brought in all the sweets and cakes and cupcakes to tempt the contestants. The challenge: eat the most calories and win a two-pound advantage at weigh-in. Was it worth it though? Francelina won the challenge, but then was in the bottom two for the weigh-in (I guess it wasn't such a smart move). With a Yellow Line in place for the weigh-in, her and Michael were in the bottom and voted on. In a move that still makes me mad, they sent home Michael (clearly because he was the bigger threat).

Tonight, Biingo, Sunny and Lindsay return to The Biggest Loser 2013 ranch and help the players out with some pop culture questions. The theme of the week is working together because if the final seven players can lose a total of 70 pounds at weigh-in they will all get immunity for the week! That is ten pounds per player, so it is a big task. Can they do it?
Join us tomorrow on RealityRewind.com for my The Biggest Loser 2013 Recap. Let's find out together who was eliminated on The Biggest Loser Season 14! Subscribe to our Email and RSS or like us on Facebook and follow us on Twitter for all our latest updates.