Tila Tequila Hospitalized After Suicide Attempts
|
March 6, 2012 at 2:30 PM EDT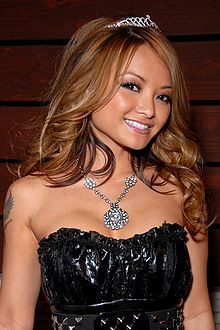 Tila Tequila hospitalized after suicide attempts. Last week her roommate called 911 to report that the former reality TV star was intent on harming herself. On February 29, emergency personnel came to Tequila's home, where her roommate claimed to police that Tequila had "tried to kill herself all week," according to TMZ.
The TV personality was admitted to St. Joseph's hospital in Burbank, CA for psychiatric treatment. Cops checked in on Tequila again late Monday at the behest of her manager, but she was not hospitalized again. An unverified report from RadarOnline alleged that Tequila had suffered both a brain aneurysm and drug overdose – but there's no evidence supporting that story.
When Gossip Cop reached out to a rep for Tequila for clarification, they were told only that, "Tila continues to recover and is doing better."
We wish Tila a safe recovering.
SHARE YOUR THOUGHTS! LEAVE A COMMENT NOW:
Commenting Rules:
Keep the conversation civil and on topic. If your comment does not add to the conversation or is insulting to others, it will be removed. Debate intelligently. No ALL-CAPS.