Bachelor Juan Pablo 2014 Spoilers: Elimination On Group Date Tonight?
|
February 10, 2014 at 11:55 AM EDT
We are into Week 6 on The Bachelor 2014 and we get to see The Bachelor Juan Pablo 2014 and the eight remaining women on The Bachelor Season 18 pack their bags and head to New Zealand, but it looks like one of the women will be packing her bags again and not too long after landing in New Zealand! It looks like Juan Pablo is going to eliminate one of the ladies while on the group date in New Zealand! They don't even make it to the Rose Ceremony??? Check out the details in our The Bachelor Juan Pablo 2014 spoilers below!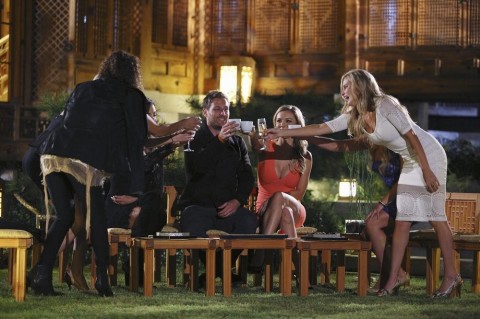 From the ABC synopsis for this week's show, this is what we know:
"A conflicted bachelorette who is looking for reassurance is hoping for the rose on the group date. But the women are shocked by a turn of events that leaves one beautiful bachelorette totally devastated."
What does that mean? Well, our Bachelor Juan Pablo 2014 spoilers are telling us that Cassandra is sent home while on the group date! Yes, Juan Pablo finally sends home one of the single moms from the show. Remember, he said if he doesn't see the connection then he will send them home right away and not be away from their children when not needed. I guess it took Juan Pablo six weeks to figure that out with Cassandra???
Join us tonight on Reality Rewind for our The Bachelor Juan Pablo 2014 Spoilers Recap. Let's watch together and see who went home on The Bachelor 2014 tonight! Subscribe to our Email and RSS or like us on Facebook and follow us on Twitter for all our latest updates.
SHARE YOUR THOUGHTS! LEAVE A COMMENT NOW:
Commenting Rules:
Keep the conversation civil and on topic. If your comment does not add to the conversation or is insulting to others, it will be removed. Debate intelligently. No ALL-CAPS.