Subscribe to Reality Rewind:
February 21, 2013
American Idol Las Vegas 2013: Who Performs Tonight In Group 2?
Group 1 took the stage last night on American Idol Las Vegas 2013 and we went from ten girls to just five after two hours of performances on American Idol Season 12! That was some intense pressure for the girls and for the American Idol judges 2013, but it doesn't stop for them as Group 2 takes the stage tonight and we have ten guys trying to make it into the American Idol Season 12 Top 20. Check out who performs tonight on American Idol Las Vegas 2013!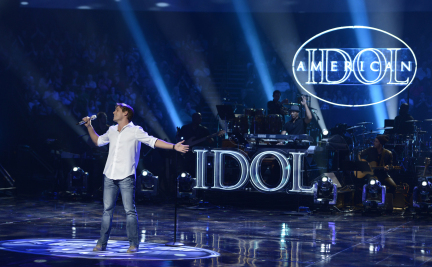 It is an interesting lineup for tonight, so I am intrigued to see how these guys do. The girls are supposed to be stronger this season on American Idol 2013, but this lineup of guys looks pretty decent to me:

Charlie Askew
Chris Watson
Curtis Finch, Jr.
Devin Velez
Elijah Liu
Jimmy Smith
Johnny Keyser
Joshua J'DA Davila
Kevin Harris
Paul Jolley
To be honest, with only five guys making it through tonight, I am having a hard time picking which five from those names. How about you?
What do you think the American Idol Las Vegas 2013 results will be tonight?
Join us tonight on RealityRewind.com for all our American Idol Las Vegas 2013 Live Recap. Let's find out together who was eliminated on American Idol Season 12. Get all the scoop from our partner site AmericanIdolNet.com. Subscribe to our Email and RSS or like us on Facebook and follow us on Twitter for all our latest updates.