Who Went Home On The Bachelorette 2013 Last Night? Week 8
|
July 16, 2013 at 8:01 AM EDT
It is one of the most awkward moments in any relationship when your significant other meets your family, but it makes it even harder when that significant other is also dating three other guys at the same time, so who went home on The Bachelorette 2013 last night after the Hometown Dates on The Bachelorette Season 9? Get the answers you are looking for in our Bachelorette 2013 spoilers below!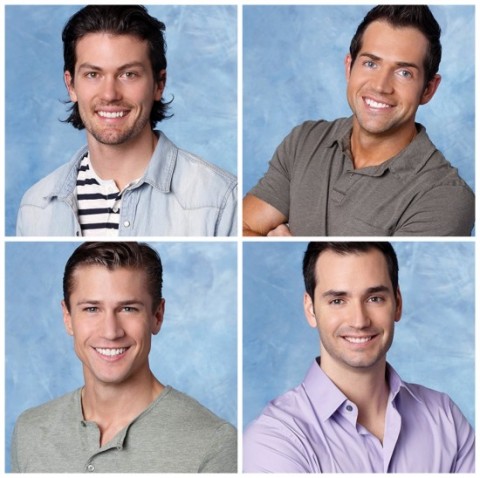 Last night on The Bachelorette 2013, we got a chance to meet the families of Zak Waddell, Drew Kenney, Chris Siegfried and Brooks Forester. To be completely honest, one of my favorites of the night was Zak and his family. There was something special about them and I thoroughly enjoyed them. They had great personalities and you can see where he gets his sense of humor from. They seem like they would be fun to hang out with.

Besides that hometown date, the other dates just seemed to be there and nothing special for me. The Bachelorette Desiree Hartsock seemed to enjoy herself on all the dates and had a hard decision in front of her as the Rose Ceremony came upon us. At the Rose Ceremony, these are the guys who received roses:
Brooks Forester (first to get a rose again)

Chris Siegfried
Drew Kenney
So, that means that Zak Waddell was eliminated on The Bachelorette 2013 last night! My favorite hometown date and she sends him home? I guess the antique promise ring he gave her meant nothing, as she returned it to him and then he flung it out the limo window! If anyone is in Los Angeles, can you go look for that for me please?
Join us next week on Reality Rewind for our Bachelorette 2013 Spoilers Live Recap. Let's watch the Men Tell All Special on The Bachelorette Season 9 together! Subscribe to our Email and RSS or like us on Facebook and follow us on Twitter for all our latest updates.
SHARE YOUR THOUGHTS! LEAVE A COMMENT NOW:
Commenting Rules:
Keep the conversation civil and on topic. If your comment does not add to the conversation or is insulting to others, it will be removed. Debate intelligently. No ALL-CAPS.