Who Got Eliminated On Top Chef 2013 Last Night?
|
February 7, 2013 at 10:30 AM EDT
The Final Four on Top Chef 2013 Season 10 made their way to Alaska last night and are getting closer and closer to the Top Chef Seattle finale, but who got eliminated on Top Chef 2013 last night? The cheftestants had to create a dish with some of the favorites in Alaska: salmon and sourdough. The locals love it, so the pressure was on for these Top Chef Season contestants and someone had to go home, but who went home on Top Chef Seattle last night?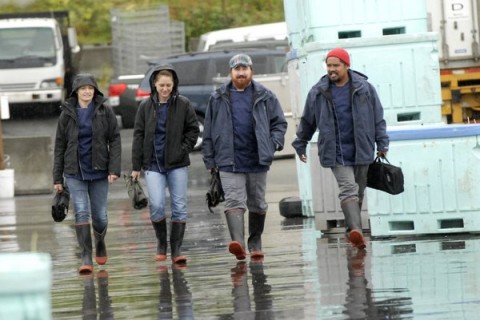 While three of the chefs all made soup for the Elimination Challenge, Lizzie went a different route and made sliders with the salmon, but did it work out?

The Top Chef judges loved all the dishes, but felt Lizzie, Sheldon and Josh all had some kind of issue with their dishes. In the end, Lizzie made a dish that wasn't inventive or creative this far into the competition and the judges sent her home.
What do you think of the chef who got eliminated on Top Chef 2013 last night?
Join us on RealityRewind.com for all your Top Chef Seattle 2013 news, eliminations, previews and predicitons. Find out with us who was eliminated on Top Chef Season 10! Subscribe to our Email and RSS or like us on Facebook and follow us on Twitter for all our latest updates.
SHARE YOUR THOUGHTS! LEAVE A COMMENT NOW:
Commenting Rules:
Keep the conversation civil and on topic. If your comment does not add to the conversation or is insulting to others, it will be removed. Debate intelligently. No ALL-CAPS.