Who Got Eliminated On Dancing with the Stars 2014 Last Night? Week 4
|
April 8, 2014 at 8:01 AM EDT
It was a crazy night on Dancing with the Stars Season 18 last night, as the stars got new partners and everyone was jealous to see their partner with someone else, but who got eliminated on Dancing with the Stars 2014 last night? Find out the Week 4 results on DWTS 2014 last night below in our Dancing with the Stars 2014 spoilers!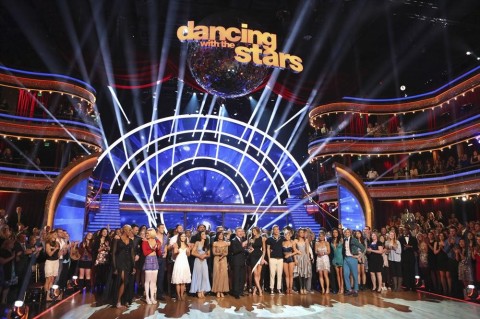 Last night on Dancing with the Stars Season 18, The Switch Up took place and fans "voted" and we had new couples formed. How many of you truly believe your votes counted? Or do you think it was the producers picking the new couples. Did Derek Hough really get partnered with NeNe Leakes or did they do it just passed on the height difference they joked about the week before. Or the Chmerkovskiy brothers just switched partners. Really?

Anyway, we did see some very good routines, despite the stars being with new partners. We did see some nerves and those first dance jitters come back, but it was a fun night, especially since no one was worried about being eliminated! Yup, there were no results to be delivered last night on DWTS 2014!
Instead, the scores from last week will be combined with the scores from last night and the votes from both will be totaled and the lowest couple (from the original couples) will be eliminated next week! I guess maybe this is the reason for the double elimination in Week 1 to make up for no elimination this week???
What do you think of the results on Dancing with the Stars 2014 last night?
Join us on Reality Rewind for all your Dancing with the Stars 2014 spoilers, recaps, previews, videos, predictions and more! Subscribe to our Email and RSS or like us on Facebook and follow us on Twitter for all our latest updates.
SHARE YOUR THOUGHTS! LEAVE A COMMENT NOW:
Commenting Rules:
Keep the conversation civil and on topic. If your comment does not add to the conversation or is insulting to others, it will be removed. Debate intelligently. No ALL-CAPS.