The X Factor USA 2012 Predictions: Top 4 Spoilers – Who Goes Home Tonight?
|
December 13, 2012 at 1:01 PM EDT
We are down to the Top 4 on The X Factor USA 2012 and tonight that number goes down to three, as America's votes are tallied and we find out who was eliminated on The X Factor Season 2! The X Factor judges (Britney Spears, Simon Cowell, L.A. Reid and Demi Lovato) have no say in it tonight. It is all on America, so who did they send home and who makes The X Factor USA Season 2 Finale? Check out my X Factor USA 2012 predictions and come back tonight for my X Factor USA Season 2 Live Results Show Recap!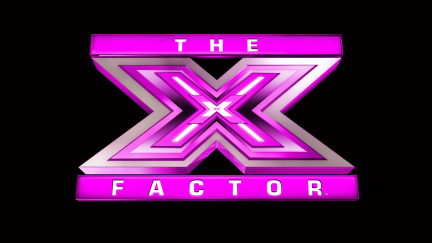 All season long, the bottom two singers each week sang for survival and the judges voted to send someone home. I think this is stupid because why does America vote? They should have the final say. The judges picked their teams and now let America decide who is the best of what they chose. That finally happens tonight, as there will be no sing-off between the bottom two and no judges vote. America voted and the act with the least number of votes goes home!

The four acts remaining are, of course, Tate Stevens, Carly Rose Sonenclar, Emblem 3 and Fifth Harmony. Simon Cowell has two groups left while Britney and L.A. both have one singer left. To me, this is a battle between Emblem 3 and Fifth Harmony. Carly and Tate have battled for the top spot in The X Factor USA 2012 rankings all season long, so they are shoe-ins to make the finale. That leaves the two groups. Who picked up more votes from the fans?
I would think this is a no-brainer because Fifth Harmony clearly came in as the underdog this week. They were in the bottom last week and have hung around the middle every week. Emblem 3 has the girls all out there voting for them because they are good looking guys (which is why they have made it this far, but don't get me started on that rant). I don't think things will change this week. Tate gets the top spot, Carly has second and Emblem 3 is in third, so that leaves Fifth Harmony in last place and packing their bags for home!
What are your predictions for The X Factor Season 2 tonight? Am I right or way off?
Join us on RealityRewind.com for all your The X Factor Season 2 news, recaps, previews and predictions. Subscribe to our Email and RSS or like us on Facebook and follow us on Twitter for all our latest updates.
SHARE YOUR THOUGHTS! LEAVE A COMMENT NOW:
Commenting Rules:
Keep the conversation civil and on topic. If your comment does not add to the conversation or is insulting to others, it will be removed. Debate intelligently. No ALL-CAPS.