The X Factor Season 2 Top 6: Tate Stevens Performances (VIDEO)
|
December 5, 2012 at 11:16 PM EDT
Another front runner on The X Factor Season 2 has been Tate Stevens, as him and Carly Rose Sonenclar have battled for the top spot in the rankings every week on The X Factor USA 2012. Tate is the first country singer on The X Factor and they tend to do well on all singing shows, so I am not surprised. Tonight he took on two songs for The X Factor 2012 Top 6 and hoping the votes continue to come his way. You can check out Tate Stevens perform on The X Factor Season 2 Top 6 below and decide if you would vote for Tate or not.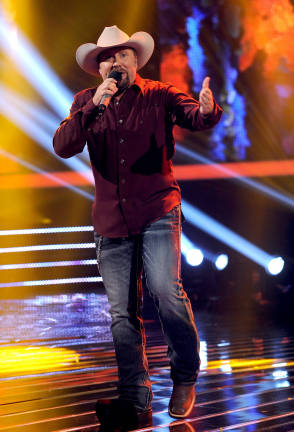 For the first song, Tate Stevens sang "Living On A Prayer" by Bon Jovi. This was acoustic and amazing, for me. I think he has such a strong country voice and he put the country twist on a rock classic. There were some notes where he went low and I wanted him to go high, but I still think America loves him and he will be just fine. This man will be on the CMA's someday. Check out his performance here:

The second song for Tate that America picked for him was "If Tomorrow Never Comes" by Garth Brooks. Tate reminds me of Garth and he shined during this performance. Country is what he does and country is what he is. This was an excellent song choice and an excellent vocal. With no doubts in my mind, we will be seeing him again next week, even with a weaker performance in the first song. Check this performance out here:
Would you vote for Tate Stevens on The X Factor Season 2?
Join us on RealityRewind.com for all your The X Factor Season 2 news, recaps, previews and predictions. Subscribe to our Email and RSS or like us on Facebook and follow us on Twitter for all our latest updates.
SHARE YOUR THOUGHTS! LEAVE A COMMENT NOW:
Commenting Rules:
Keep the conversation civil and on topic. If your comment does not add to the conversation or is insulting to others, it will be removed. Debate intelligently. No ALL-CAPS.