The X Factor Season 2: Taylor Swift Performs On X Factor Season 2 (VIDEO)
|
November 15, 2012 at 9:11 PM EDT
It was double elimination night on The X Factor Season 2 and besides the fact that two acts went home, the big news of the night was Taylor Swift performed on The X Factor 2012. Taylor Swift has her huge album out right now called Red, so of course Simon Cowell is going to bring on a singer that is going to bring in the ratings. One Direction was last week and now it is Taylor's week. I wonder what guy on The X Factor Season 2 she will start dating next?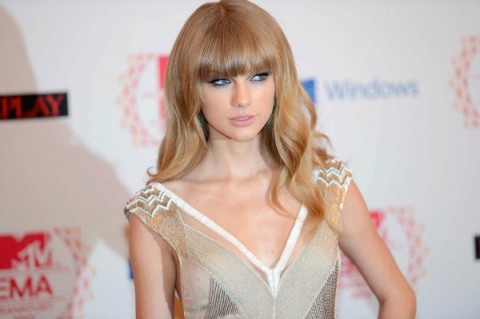 For her night on The X Factor USA, Taylor Swift performed "State of Grace"  for the first time ever on TV. I am not a fan of Taylor and she bothers me with how she dates someone new every other week and then writes a song about them. For some reason though, her songs usually get me hooked on them and you can be a judge for yourself in the video below.

The X Factor Season 2 was lacking in the ratings on the results show and to help boost them they brought out One Direction last week, who they happened to keep on stage for way too long. They performed twice and then had an awkward moment with Drew Brees, but that was all about promoting their Pepsi commercial together, which happens to be a sponsor for The X Factor Season 2.
Taylor Swift has a ton of fans and sold over a million copies of Red in the first week, so I am sure they tuned in to watch her on The X Factor USA. If you are a fan and missed her performance, then you can check it out right here:
Join us on RealityRewind.com for all your The X Factor Season 2 news, recaps, previews and predictions. Subscribe to our Email and RSS or like us on Facebook and follow us on Twitter for all our latest updates.
SHARE YOUR THOUGHTS! LEAVE A COMMENT NOW:
Commenting Rules:
Keep the conversation civil and on topic. If your comment does not add to the conversation or is insulting to others, it will be removed. Debate intelligently. No ALL-CAPS.