The X Factor Season 2: Melanie Amaro Performs On X Factor USA Season 2 (VIDEO)
|
December 6, 2012 at 8:31 PM EST
During The X Factor Season 1, Melanie Amaro had a rollercoaster of a ride on the way to winning it all, including the $5 million recording contract. Now she returns for The X Factor USA Season 2 results show to perform her new single, which is a surprise to everyone until she takes the stage tonight on The X Factor 2012. While she has the $5 million contract already in hand, Melanie has worked out to be a bit of flop and Simon Cowell is hoping that changes for The X Factor USA 2012 winner. Check out Melanie Amaro's performance on The X Factor USA Season 2 below.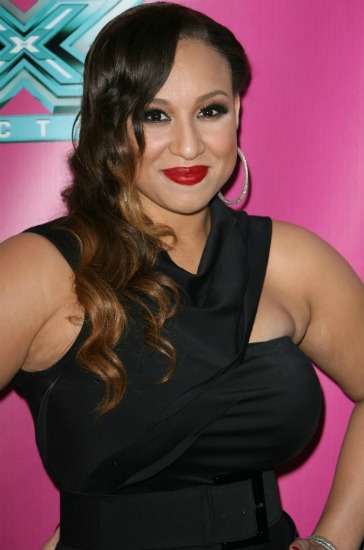 Last season on The X Factor USA, Simon Cowell was the mentor for the girls and before heading to the live shows he decided to send home Melanie Amaro. He thought that was a bad choice after considering it more and more and paid her a visit at home and offered her a chance to come back to the show. She took full advantage of that and went on to win the whole thing, including that $5 million recording contract. Her Pepsi commercial debuted during this past Super Bowl and it featured Elton John. As good as that all sounds, Melanie has been a flop since winning it all last season.

Melanie was set to release her debut album Truly this past Tuesday, but the release date was moved back to an unspecified date, which often means bad news for the artist. She has released three songs from the album this year and all have flopped. None of them have made the Top 100 Chart for iTunes or Billboard. Tonight on The X Factor Season 2, she sang "Long Distance." I'm sure her and Simon are hoping this performance is one that will bring her back into popularity and sell some albums for both of them! Check out her performance here:
Join us on RealityRewind.com for all your The X Factor Season 2 news, recaps, previews and predictions. Subscribe to our Email and RSS or like us on Facebook and follow us on Twitter for all our latest updates.
SHARE YOUR THOUGHTS! LEAVE A COMMENT NOW:
Commenting Rules:
Keep the conversation civil and on topic. If your comment does not add to the conversation or is insulting to others, it will be removed. Debate intelligently. No ALL-CAPS.