The Voice USA 2014 Spoilers: Season 6 Coaches Joyride In Sochi (VIDEO)
|
February 8, 2014 at 1:24 PM EDT
We have the 2014 Winter Olympics going on right now in Sochi, but as soon as they end for NBCm they move on to their pot of gold: The Voice USA 2014! We have The Voice USA Season 6 returning on February 24 at 8/7c and we also have the return of Shakira and Usher to their red chairs. Blake Shelton, Adam Levine and Carson Daly will all return as well, as seen in this hilarious promo video for The Voice 2014! Check it out in our The Voice USA 2014 spoilers video below!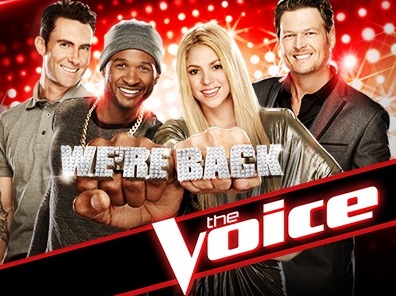 As much as I loved Usher and Shakira as coaches in Season 4, I thought Christina Aguilera and CeeLo Green did a great job in their return during Season 5. The whole camaraderie between these coaches is great, so expect that to continue with Season 6. Can it be February 24th already???

Check out this awesome The Voice Season 6 promo video here that pays tribute to the Sochi Winter Games and gets us ready for those blind auditions on The Voice USA 2014 to begin:
The Voice USA Season 6 premieres on NBC at 8/7c on February 24, 2014.
Join us on Reality Rewind for all your The Voice USA 2014 spoilers, recaps, previews, predictions and videos. Subscribe to our Email and RSS or like us on Facebook and follow us on Twitter for all our latest updates.
SHARE YOUR THOUGHTS! LEAVE A COMMENT NOW:
Commenting Rules:
Keep the conversation civil and on topic. If your comment does not add to the conversation or is insulting to others, it will be removed. Debate intelligently. No ALL-CAPS.