The Voice Season 3 Finale: Top 3 On The Voice 2012 To Sing 3 Songs
|
December 15, 2012 at 1:00 PM EDT
The Voice Season 3 Finale is only two days away and everyone is anxious to see what the Top 3 have in store for their final performances on The Voice 2012. Well, The Voice host Carson Daly tweeted out some information that might calm some of your nerves on Cassadee Pope, Terry McDermott and Nicholas David. The Top 3 on The Voice USA Season 3 will be singing three songs a piece during the live performance show on Monday! What songs those will be are still unknown.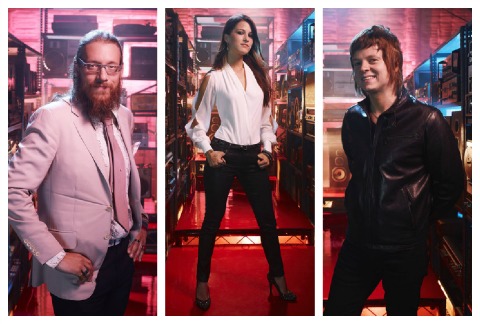 The things we do know about The Voice Season 3 Finale: it will be a two-night event, the Top 3 will be singing three songs a piece, we find out the winner on Tuesday, the winner will be either Cassadee Pope, Nicholas David or Terry McDermott and The Killers, Kelly Clarkson, Bruno Mars and Rihanna will all perform during the two-hour live finale on Tuesday!

So, what songs will the Top 3 perform? There have been many changes this season on The Voice 2012 (and most of them I enjoyed), so not sure if they plan on changing things up again for the finale. However, the finalists last year for Season 2 all sang three songs a piece as well. Those sings included a duet with their coach, a song of their choice and a song chosen by their coach. If so, Blake Shelton will be a busy man and hitting the stage two times and Cee Lo Green one time. The song choices could, of course, be different, but I am liking that format of songs and it would show a range of songs for them all.
Who do you think will win The Voice Season 3?
Join us on RealityRewind.com for all your The Voice Season 3 news, recaps, previews and predictions. Subscribe to our Email and RSS or like us on Facebook and follow us on Twitter for all our latest updates.
SHARE YOUR THOUGHTS! LEAVE A COMMENT NOW:
Commenting Rules:
Keep the conversation civil and on topic. If your comment does not add to the conversation or is insulting to others, it will be removed. Debate intelligently. No ALL-CAPS.