The Voice 2013 Season 4 Blind Auditions: Sasha Allen Audition (VIDEO)
|
April 9, 2013 at 11:47 AM EDT
We have seen some talented singers grace the stage during The Voice 2013 Season 4 Blind Auditions and last night was no exception on The Voice Season 4, as all four coaches on The Voice 2013 Season 4 (Blake Shelton, Usher, Shakira and Adam Levine) all fought hard for Sasha Allen to join their team! Find out who she picked and check out her blind audition on The Voice 2013 below!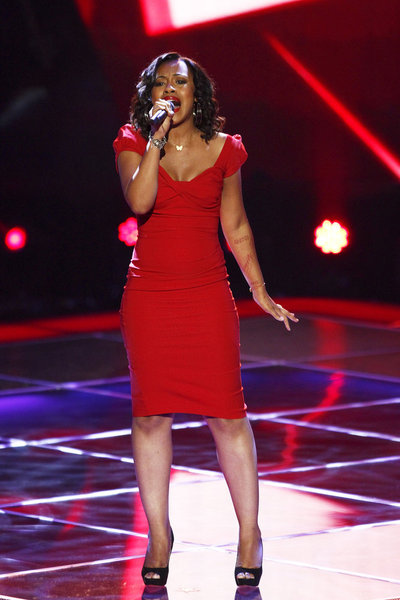 Sasha Allen has spent time singing as a backup singer for John Legend and Alicia Keys, but then took some time off to become a mother. She said she is a singer, but she is absolutely a mother. Her kids are a little older, not much though, and now she is trying to get back into the music business thanks to The Voice 2013 Season 4.

She surprises everyone by singing a Dixie Chicks song, but it allowed her to show what she could do with a song and it impressed all four coaches and we had one of a few four chair turnarounds last night on The Voice. Sasha took some serious time thinking about which coach to pick, but she goes Team Adam and he gets to brag about his dominance in the four chair turnarounds!
Check out Sasha Allen's blind audition here:
Join us tonight on Reality Rewind for our The Voice 2013 Season 4 Live Recap. Let's watch together and see who makes the final four spots on The Voice Season 4 Blind Auditions! Subscribe to our Email and RSS or like us on Facebook and follow us on Twitter for all our latest updates.
SHARE YOUR THOUGHTS! LEAVE A COMMENT NOW:
Commenting Rules:
Keep the conversation civil and on topic. If your comment does not add to the conversation or is insulting to others, it will be removed. Debate intelligently. No ALL-CAPS.