The Bachelor Juan Pablo 2014 Spoilers: Andi Dorfman Quits Show?
|
February 11, 2014 at 10:50 AM EDT
This season of The Bachelor Juan Pablo 2014 has been nothing short of awkward and interesting, as it seems Sharleen Joynt is talking about leaving every week, but she remains there at Week 6 on The Bachelor Season 18, but now we have The Bachelor Juan Pablo 2014 spoilers telling us that one of the frontrunners Andi Dorfman quits the show??? That one would be a shocker, especially the timing of that self-elimination on The Bachelor 2014! Find out the details below in our The Bachelor Juan Pablo 2014 spoilers!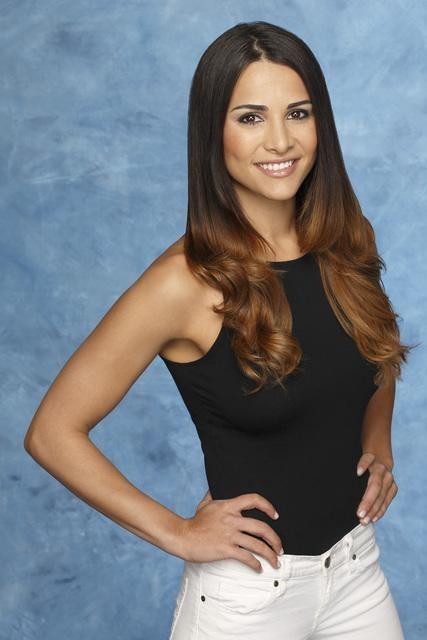 While Andi has been worried about her standing in the show because she was the only one not to get a one-on-one date with Juan Pablo, that ended last night on The Bachelor 2014 when she received her first one-on-one date and got the date rose from Juan Pablo. She has now made it to the final six women and still will send herself home???

Reality Steve is predicting her to be the next Bachelorette, so that does say something, right? Well, the other spoilers are telling us that Andi makes it to the final three women on The Bachelor 2014 and has her Overnight Date with Juan Pablo, but then decides to eliminate herself the next morning!!!!
WHAT?!?!? Why wait that long to determine that he is not the one for you? You did all the weeks of dates and visiting different countries, you had your Hometown Date and he met your family, but never figured out he was not for her? It was that Overnight Date that determined it? Maybe it was the fact of being trapped in a room with Juan Pablo overnight that made her not like him? Maybe he snores?? Either way, she say goodbye to The Bachelor Juan Pablo 2014 after their Overnight Date and he is left wondering what happens next!
Join us on Reality Rewind for all your The Bachelor Juan Pablo 2014 spoilers, recaps, news, previews, videos, photos and much more! Subscribe to our Email and RSS or like us on Facebook and follow us on Twitter for all our latest updates.
SHARE YOUR THOUGHTS! LEAVE A COMMENT NOW:
Commenting Rules:
Keep the conversation civil and on topic. If your comment does not add to the conversation or is insulting to others, it will be removed. Debate intelligently. No ALL-CAPS.