The Amazing Race 2014 Spoilers: Premiere Preview – All Stars! (VIDEO)
|
February 23, 2014 at 12:16 PM EDT
Our Sunday nights can finally be complete, as The Amazing Race 2014 premieres tonight on CBS and after some time off, we get to see 22 familiar faces make their way to our television screens one more time on The Amazing Race All Stars 2014! Yup, another All Stars season on The Amazing Race Season 24, as 11 returning teams try their hand at winning that $1 million prize in their trek around the world with Amazing Race host Phil Keoghan. Check out a sneak peek of the premiere below in our The Amazing Race 2014 spoilers video!
>>>Click here for our Season 24 premiere live recap!!!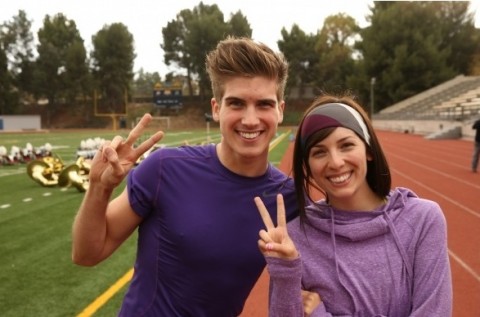 I know many of us don't like the All Star editions of these shows and they all had their chance to win before, but I personally like them because they are familiar faces and people I know, so I don't have to sit through four weeks of a show before finally learning all their names! It is always so hard trying to figure them all out, especially during the premiere episode and so much is going on as it is!
[PHOTOS: Check out the Season 24 All Stars here!]
Now I won't have to do that tonight, as we have some of our favorite teams back (The Cowboys, The Globetrotters, Team YouTube) trying to be the winner of The Amazing Race 2014! I know it is early, but who do you think wins The Amazing Race All Stars 2014? Check out a sneak peek of the premiere here and then come back tonight to see Season 24 kick off with us and see the first team get eliminated:
Join us tonight on Reality Rewind for our The Amazing Race 2014 Live Recap. Let's what together and see who got eliminated on The Amazing Race Season 24 tonight! Subscribe to our Email and RSS or like us on Facebook and follow us on Twitter for all our latest updates.
SHARE YOUR THOUGHTS! LEAVE A COMMENT NOW:
Commenting Rules:
Keep the conversation civil and on topic. If your comment does not add to the conversation or is insulting to others, it will be removed. Debate intelligently. No ALL-CAPS.