The Amazing Race 2012 Season 21 Preview: Episode 4 – Funky Monkey (VIDEO)
|
October 21, 2012 at 1:00 PM EDT
This season of The Amazing Race 2012 has been very exciting, as we have seen the teams take on China and Indonesia so far. Tonight on The Amazing Race Season 21, the teams will head to Bangladesh in an attempt to not be the last team to check in. We haven't had a week on no eliminations on The Amazing Race 2012. Are we do for one tonight?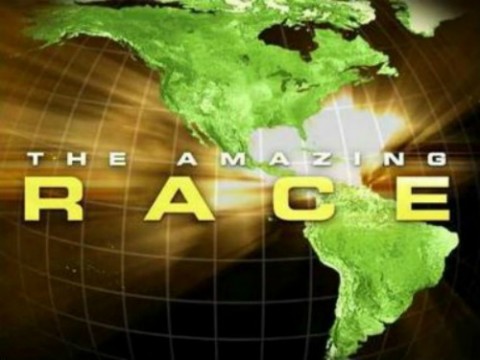 We started out with 11 teams on The Amazing Race 2012 Season 21 and we have seen three of them eliminated in the first three weeks of the new season. Tonight the teams head to Bangladesh and it looks like they are taking on a funky monkey of some kind, or at least that is what Abbie says in the The Amazing Race 2012 preview below. We have seen some fire-burning and lion head carrying challenges so far, but tonight it looks like the teams will be working on painting a van or cleaning off all the paint…you won't want to miss how it ends!
Last week Caitlin and Brittany went home, even though Rob and Kelley gave a U-Turn to Gary and Will in hopes of sending them home. Is anyone else annoyed by Rob and Kelley? They seem angry and I know it is a competition, but they seem so serious and not fun to be around. You can see in the preview below he gets angry with a resident of Bangladesh…makes me want to slap him! Check out the preview below and then come back tonight for my The Amazing Race 2012 live recap:
Join us tonight on RealityRewind.com for my The Amazing Race 2012 Season 21 LIVE recap. Let's see who was eliminated from The Amazing Race Season 21 together, but leave some comments and let me know what you think! Subscribe to our Email and RSS or like us on Facebook and follow us on Twitter for all our latest updates.
SHARE YOUR THOUGHTS! LEAVE A COMMENT NOW:
Commenting Rules:
Keep the conversation civil and on topic. If your comment does not add to the conversation or is insulting to others, it will be removed. Debate intelligently. No ALL-CAPS.