Survivor Philippines 2012 Preview: Episode 6 – Down and Dirty (VIDEO)
|
October 24, 2012 at 1:00 PM EDT
It looks like things are going to get a little dirty tonight on Survivor Philippines 2012 as the tribes are getting in a mudpit to see who is the stronger team. You can check out the Survivor 2012 Philippines preview below, but it looks like Lisa Whelchel is holding her own in the pit. There is some other shady business going on as well, but we will find out tonight who was voted off on Survivor Philippines 2012.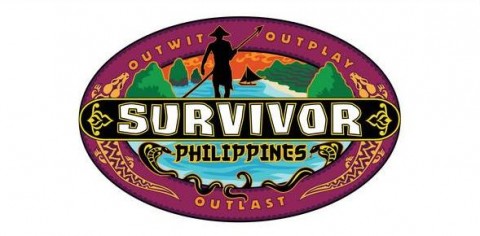 We went down to two tribes last week on Survivor 25, as the Blue Tribe lost the first four Immunity Challenges and were down to just two members. Malcolm joined the Yellow Tribe and Denise joined the Red Tribe and the Blue Tribe was eliminated. With the addition of Malcolm, it looks like Pete and the rest of the Yellow Tribe are going to go after Mike Skupin and try to eliminate the veteran from the game. The Red Team is on the same path, as they seem to be setting their sights on their veteran, Jonathan Penner, to be the next one eliminated, but he does have the Hidden Immunity Idol.

With the being said, Mike and Jonathan may be catching on and somehow, someway might be forming an alliance themselves on Survivor Philippines 2012, which could be smart and could hurt them as well. You haven't merged yet boys! Mike isn't the smartest cookie in the jar, as you can tell by his numerous scrapes and bruises he brings upon himself. It gets dirty tonight on Survivor Season 25, so check out the preview below and then come back for my live recap tonight!
Join us tonight on RealityRewind.com for my Survivor Philippines 2012 LIVE recap. Let's see who was eliminated on Survivor Season 25 together, but leave some comments and let me know what you think! Subscribe to our Email and RSS or like us on Facebook and follow us on Twitter for all our latest updates.
SHARE YOUR THOUGHTS! LEAVE A COMMENT NOW:
Commenting Rules:
Keep the conversation civil and on topic. If your comment does not add to the conversation or is insulting to others, it will be removed. Debate intelligently. No ALL-CAPS.