Survivor Philippines 2012 Preview: Episode 13 – Finale Week Begins! (VIDEO)
|
December 12, 2012 at 1:00 PM EDT
With five castaways left on Survivor Philippines 2012, we have officially been welcomed into Finale Week on Survivor Season 25! It is down to Lisa Whelchel, Mike, Malcolm, Denise and Abi on Survivor 2012 Philippines and is it possible for Abi to wiggle her way into the final three? It could just happen or will Lisa stick to her word like she has all season on Survivor 25? The Final Four alliance could be in danger tonight, as you can see in the Survivor Philippines 2012 preview below, but who was eliminated on Survivor Season 25? Come back tonight during my Survivor Philippines 2012 Live Recap to find out!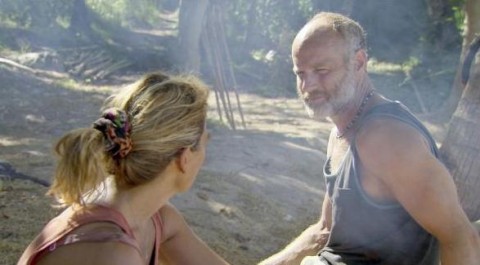 Last week things were perfectly lined up to get rid of the most annoying player in the game: Abi. She won immunity the week before, but this time she was free to be voted off. Lisa worked up a plan to take out Malcolm as a shocker, but he went and won immunity to ruin that plan. The Final Four alliance decided that Carter was a bigger threat and they sent him home and now we have Abi for at least another week on Survivor Philippines 2012. Will she be able to stay strong and survive another week?

With only two episodes left of Survivor 25, we all know that Malcolm has been and is a big threat to win it all. He is strong and he is nice, so of course they want to take him out. Lisa and Mike, however, made an alliance with him and Denise to be in the Final Four. Mike has seemed to flip-flop every week, but still stuck true to the alliance when the votes were cast. Tonight it looks like Mike and Lisa might be thinking of taking Abi along for the ride and a final three spot. They think they can win against her, but wouldn't breaking your alliance be bad for the jury to see? Malcolm has the Hidden Immunity Idol and tonight is the last night to play it, so he is safe tonight. That means it is down to Abi or Denise going home, in my opinion. Check out the Survivor Season 25 preview below and then come back tonight to watch with me during my Survivor Philippines 2012 Live Recap:
Join us tonight on RealityRewind.com for my Survivor Philippines 2012 recap. Let's see who was eliminated on Survivor Season 25 together! Subscribe to our Email and RSS or like us on Facebook and follow us on Twitter for all our latest updates.
SHARE YOUR THOUGHTS! LEAVE A COMMENT NOW:
Commenting Rules:
Keep the conversation civil and on topic. If your comment does not add to the conversation or is insulting to others, it will be removed. Debate intelligently. No ALL-CAPS.