Survivor Philippines 2012 Preview: Episode 12 – Family Visits! (VIDEO)
|
December 5, 2012 at 1:00 PM EDT
With only six castaways left on Survivor Philippines 2012, you never know what could happen and what new alliances and twists they can make happen. Abi brought a huge twist to the game when she won immunity last week on Survivor 25 and was safe, even though everyone planned on voting her off the island. Tonight the families and loved ones come for a surprise visit on Survivor 2012 Philippines and it could be costly to some of the players. Check out the Survivor Season 25 preview below and come back tonight for my Survivor Philippines 2012 Live Recap and find out who was eliminated on Survivor 25.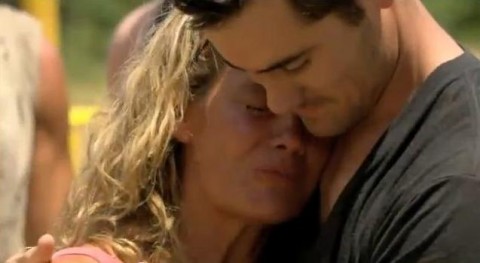 Abi knew a target was on her back last week and in the Survivor Auction, she took her $500 and bought her way to winning the Immunity Challenge and at least another week on the island. We all knew Penner was next on the list, but it was still a shock to see him go home. Abi tried laying the thoughts that she was given another Hidden Immunity Idol with that note she won, but will it work?

Tonight it looks like the castaways will get surprise visits from their families and loved ones. This is always an episode that makes me cry, so I expect that won't change for me, especially after watching the clip below. It seems that in the end, Abi would be voted off Survivor Philippines 2012, but that is only if she doesn't win immunity again. If she does, it should be down to Carter, right? Check out the preview and then make sure to come back and watch with me tonight during my Survivor Season 25 live recap!
Join us tonight on RealityRewind.com for my Survivor Philippines 2012 recap. Let's see who was eliminated on Survivor Season 25 together! Subscribe to our Email and RSS or like us on Facebook and follow us on Twitter for all our latest updates.
SHARE YOUR THOUGHTS! LEAVE A COMMENT NOW:
Commenting Rules:
Keep the conversation civil and on topic. If your comment does not add to the conversation or is insulting to others, it will be removed. Debate intelligently. No ALL-CAPS.