Puck From Real World Sent To Prison: MTV Star In Prison For Stalking
|
November 24, 2012 at 10:38 PM EDT
It seems that Puck from Real World San Francisco has not gotten any smarter since his season aired and he is still the ass that got kicked out of the house. He may have gotten kicked out of the Real World San Francisco house, but he was sent to a whole new house: the big house! Puck from Real World was sent to prison for stalking a woman last winter, according to TMZ.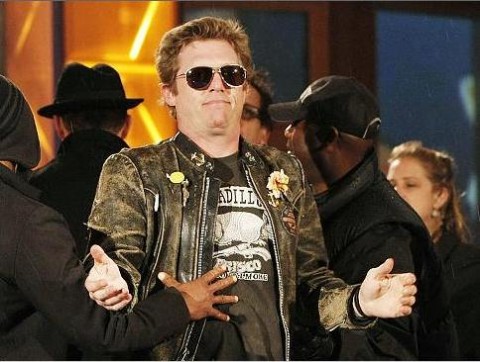 David "Puck" Rainey came to fame when he appeared on the Real World San Francisco season back in 1994. He was known for being an asshole and was the second ever cast member to be kicked out of the Real World house. He had a very touchy relationship with HIV-positive cast member Pedro Zamora. He was rude and arrogant and it seems almost 20 years later he hasn't changed. Puck doesn't listen to the rules and because of that he will be spending two years in prison!

Puck, now 44 years old, was convicted of stalking an unnamed woman back on February 22 of this year. Because of the stalking charge, Puck was sentenced to two years in prison after pleading "no contest" in April. I guess he isn't trying to be above the law and he turned himself into California's Wasco State Prison on November 8. It seems that TMZ has some theories on the MTV star in prison for stalking. Since Puck will be in jail for two years for stalking, they think he may have  violated some kind of court order to get the two year sentence. That wouldn't surprise me because Puck always played by his own rules! Now he will be playing by the prison rules for the next two years and I am sure it won't be pretty for him!
For all your reality television news/gossip, join us on RealityRewind.com. Subscribe to our Email and RSS or like us on Facebook or follow us on Twitter for all our latest updates.
SHARE YOUR THOUGHTS! LEAVE A COMMENT NOW:
Commenting Rules:
Keep the conversation civil and on topic. If your comment does not add to the conversation or is insulting to others, it will be removed. Debate intelligently. No ALL-CAPS.