Kanye West Called A Talented Jackass By President Obama
|
April 13, 2012 at 1:12 AM EDT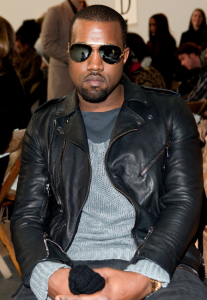 Kanye West called a talented jackass by President Obama. That's President Obama's assessment of the rapper, according to a new West profile in The Atlantic. At a recent event, writer David Samuels asked Obama, "Kanye or Jay-Z?" "Jay-Z," responded the President, adding, "Although I like Kanye. He's a Chicago guy. Smart. He's very talented."
Referring to a previous remark Obama made about West's behavior in the wake of his controversial and rude interruption of Taylor Swift at the 2009 MTV Video Music Awards, Samuels asks, "Even though you called him a jackass? Obama is quoted as replying, "He is a jackass. But he's talented."The President's opinion of West's new romance with Kim Kardashian remains unknown. I'm guessing he'd probably care less since he won't even have his children watch the "family" show that Kanye will be starring in this upcoming season.
SHARE YOUR THOUGHTS! LEAVE A COMMENT NOW:
Commenting Rules:
Keep the conversation civil and on topic. If your comment does not add to the conversation or is insulting to others, it will be removed. Debate intelligently. No ALL-CAPS.