Giuliana And Bill Rancic Are Having A Baby, Due This Summer, Video
|
April 24, 2012 at 3:08 PM EDT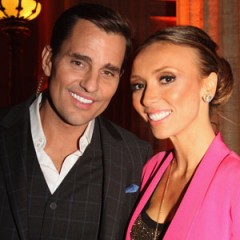 Giuliana and Bill Rancic are having a baby, due this summer, video below. The Rancic's are expecting their first child! "We are so thrilled that our prayers have been answered," the E! News anchor and Fashion Police cohost exclusively tells E!. Adds Bill, "We are absolutely ecstatic to be sharing this with everyone who has been following our journey."
So when will Baby Rancic make it's appearance? The tyke is due in late summer via a gestational surrogate—which means the baby will be the Rancics' genetic child. Giuliana and Bill, whose struggles to conceive a baby have been well documented, and includes failed IVF treatments and a miscarriage. Appeared on Monday's Today show to elaborate on the details behind the pregnancy and discuss how their life is about to take a happy turn.
Three weeks ago, the couple appeared on Today and Giuliana gave an optimistic prognosis. "I'm good," she said, adding she didn't need chemotherapy. "You do what the doctors tell you to do and it's going to be OK."
Bill also announced the two planned to renew their vows this summer—"and really take life on and look at it in a new light."
SHARE YOUR THOUGHTS! LEAVE A COMMENT NOW:
Commenting Rules:
Keep the conversation civil and on topic. If your comment does not add to the conversation or is insulting to others, it will be removed. Debate intelligently. No ALL-CAPS.