Former Bachelorette Emily Maynard Married Tyler Johnson Over Weekend!
|
June 9, 2014 at 10:30 AM EDT
For someone that spent a lot of time in the spotlight, it appears that former Bachelorette Emily Maynard took some time out of the spotlight this weekend with a surprise wedding ceremony, as Emily Maynard married fiance Tyler Johnson over the weekend! The Emily Maynard wedding was not only a surprise to us, but to the guests as well! They thought it was an engagement party for the happy couple, but the 200 guests were there for the big day for Bachelorette Emily and Tyler Johnson! And it is Emily Maynard no more, as she is changing her name to Emily Johnson! Detail below in our Bachelorette 2014 spoilers!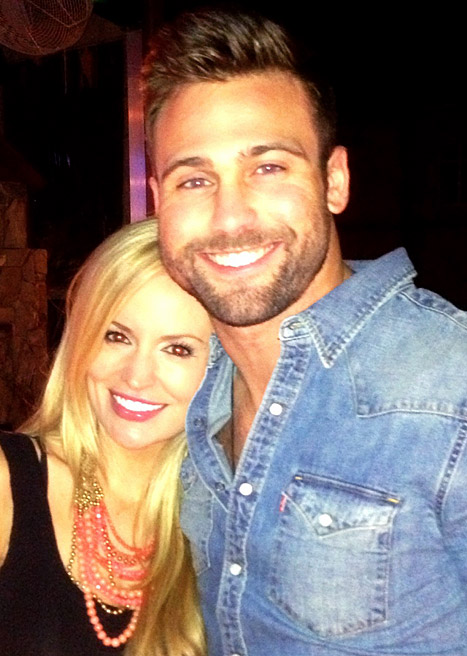 The wedding was held on the Johnson family farm and Emily wore a pale pink Modern Trousseau with cowboy boots underneath! Emily's daughter Ricki, of course, served as the maid of honor. Emily told People: "It's just as much her day as it is mine because it's a big change for her. She just adores Tyler and he is so good with her. He loves her as if she was his own daughter. It's been so great to see their relationship grow."
[SPOILERS: Click here to find out Bachelorette Season 10 winner!]
It has been a long journey for Bachelorette Emily, as this is her fourth engagement and we have seen two of those engagements play out on television. She talked about that, as well: "For so long I felt so embarrassed and ashamed about that TV stuff…The grace that my faith has given me to wipe that all away and not find worth in that and find it through God, Tyler has been a great example of that for me. He has truly lived out God's grace every day."
Congratulations go out to the happy couple and we hope it works out for all of you!
Join us on Reality Rewind for all your The Bachelorette 2014 spoilers, recaps, videos, photos, news, predictions, previews and much more! Subscribe to our Email and RSS or like us on Facebook and follow us on Twitter for all our latest updates.
SHARE YOUR THOUGHTS! LEAVE A COMMENT NOW:
Commenting Rules:
Keep the conversation civil and on topic. If your comment does not add to the conversation or is insulting to others, it will be removed. Debate intelligently. No ALL-CAPS.