Dancing with the Stars All Stars Live Recap: Week 6 Performances – Country Hoedown!
|
October 29, 2012 at 7:00 PM EDT
It is a Country Hoedown tonight on Dancing with the Stars All Stars, as the final eight All Stars take to the stage with their cowboy hats and boots to hopefully dance their way to safety for another week. There were no dancers eliminated on Dancing with the Stars 2012 last week, as the presidential debate cut the show down to two one-hour shows and only performances last week. This week will be different on DWTS All Stars, as tomorrow night will feature an elimination based on last weeks and this weeks score. It's going to be fun, so come back for my Dancing with the Stars All Stars live recap!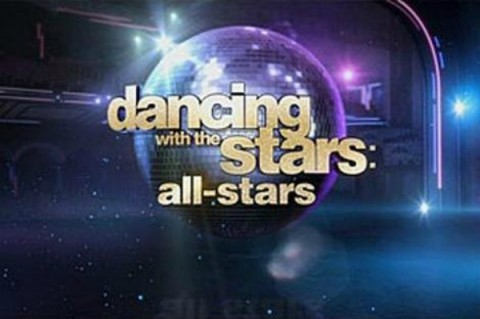 Tonight on Dancing with the Stars All Stars will feature the eight All Stars dancing with their partners and then Little Big Town will take the stage for a performance and then we will get to see a first on DWTS All Stars: the dancers will perform with the musical guests. Big & Rich and Cowboy Troy will take the stage to perform a medley of "Save A Horse (Ride A Cowboy)" and "I Play Chicken with the Train" as the final eight dancers will perform a freestyle dance…kind of cool!

Last week scores on Dancing with the Stars All Stars: Sabrina Bryan and Louis Van Amstel top the scoreboard with 58.5 points. Gilles Marini and Peta Murgatroyd, Melissa Rycroft and Tony Dovolani, Shawn Johnson and Derek Hough and Apolo Anton Ohno and Karina Smirnoff are all tied for second place with 56.5 points. Emmitt Smith and Cheryl Burke have 56 points, Kirstie Alley and Maks Chmerkovskiy have 52.5 points and Kelly Monaco and Val Chmerkovskiy have 51.5 points. Will we see one of the Chmerkovskiy brothers head home this week?
Things get started with a performance by Little Big Town singing their hit song "Pontoon." How many of you think these two girls have been on a pontoon before? They don't look like country girls to me! The dancers head out and it is time to look at the leader board.
Team: Gilles and Peta
Dance: Country Cha Cha
They are both worried about this dance because of the country aspect to it, but they will manage. Gilles has been working more this week on his show and with a solo, freestyle and this dance this week, they are worried. They dance to "Man, I Feel Like A Woman" and man, is Peta a woman! She can make anyone look good on the dance floor, but with the looks of Gilles they are a winning combination. They dance well and it is entertaining, but they are just so hot together!
9.0 – Len said he comes out and gives it 100%, but a little bit loose in the legs tonight.
9.5 – Bruno said he doesn't know what country that was from, but he would love to visit.
9.0 – Carrie Ann strapped herself in the chair this week and thought it was so creative and appropriate for both of them, but he needs to watch his hands.
TOTAL: 27.5 and a total of 84/90
Team: Sabrina and Louis
Dance: Country Rumba
They are excited coming off their 10 last week and start out talking on what looks like a rooftop? We get the sob story from Sabrina, as her ex-boyfriend was addicted to drugs and she starts crying and this song is hitting home to her on Dancing with the Stars All Stars. She wants to show raw emotion tonight, but will she? Her solo was very well done during the dance and for a girl with a little meat on her bones (which I think she looks amazing) she works it. They struggled a little getting her through his legs, but other than that it was a great dance.
10.0 – Len said the dance was soft at times and then strong at others and it was great choreography.
10.0 – Bruno said her solo was seamless and she did a fantastic job.
10.0 – Carrie Ann gives her a hug and she was dancing from her heart and she had chills the whole time.
TOTAL: 30 and a total of 88.5/90
Was the Sabrina and Louis dance worth a perfect score on DWTS All Stars?
Team: Kelly and Val
Dance: Country Tango
They ended up at the bottom of the leader board last week, but can they come back strong this week? Kelly won Season 1, but it was also only six weeks long, so this is all new to her, and Val has never made it this far in the competition. She is stressing out with the steps and being in the bottom is not helping her. I think Kelly is a good dancer and this routine is well done and her solo was alright, but can the girl smile? Act like you are having some fun out there…you're on TV! She sneaks a kiss from Val at the end.
9.0 – Len said she had a problem with her neck on occasion, but she came out and attacked.
9.0 – Bruno said she is back in the game big time, but watch the top line.
9.0 – Carrie Ann said a nice comeback and she is the most exciting competitor of the competition.
TOTAL: 27.0 and a total of 78.5/90
Team: Melissa and Tony
Dance: Country Vietnamese Waltz
Melissa is cleared to dance, but she is going to have stiffness and it is going to hurt, which it is. Melissa is scared, but she doesn't want to let Tony down. She starts with her solo and it is very strong. She does some good moves and that continues as Tony joins her and this is what I am talking about with Kelly. Melissa smiles the whole time and looks to be enjoying herself, which is infectious, but Kelly looks mean.
10.0 – Len gives them a standing ovation. It was great technique and wonderful movement.
10.0 – Bruno said the solo was absolute exquisite and it was love in the great outdoors.
9.5 – Carrie Ann said she has the most beautiful lines, but she is not dancing out enough and that incites an argument between her and Bruno.
TOTAL: 29.5 and a total of 86/90
Team: Shawn and Derek
Dance: Country Cha Cha
Shawn injured her knee during the summer and it kept her out of the Olympics and then on Tuesday she hurt the knee again during rehearsal for the group dance. She thinks she messed it up again and now she is worried she con't be able to complete this show, but they make some changes to the routine to incorporate the knee injury. I saw no knee injury as they nailed this routine. It was fun and upbeat and her solo was great, but duh. Did you enjoy it?
8.5 – Len said the choreography was fantastic and the movement was good, but it was too gimmicky. Derek promises him next week is for Len!
10.0 – Bruno said it was fantastic and was so synchronized and incredible.
9.5 – Carrie Ann said the way she articulates every move is great, but she was too stiff in the solo.
TOTAL: 28.0 and a total of 84.5/90
Do you agree with Len's bad critique on Shawn and Derek on Dancing with the Stars 2012?
Team: Kirstie and Maks
Dance: Country Rumba
They are excited to not be on the bottom of the leader board this week. She had a busy week with her kids, company and out promoting her soon to be released book. The couple gets into it during rehearsal, but they work it out on the dance floor and do a great routine. I love Kirstie and think she is great for working it out at 60 years old.
8.5 – Len said it was clean and classy, but he wanted more hips at times. He liked it, but not that much.
9.5 – Bruno said the expression of the gorgeousness of a real woman.
9.5 – Carrie Ann said she is the queen of sexy tonight and she got lost in the dance.
TOTAL: 27.5 and a total of 80/90
Team: Apolo and Karina
Dance: Country Vietnamese Waltz
Last week on DWTS All Stars, Apolo and Karina had a fight before they danced and she wants to see more emotion from him. This song and dance needs those emotions from him and she is making sure he brings those out. Do you think he can? This was a great routine and I feel the emotions were there and the connection was there between them…do you agree?
10.0 – Len said it was two people in perfect harmony with each other and the music and he loved it.
10.0 – Bruno said no question that he is a leading man and he was graceful and weightless.
10.0 – Carrie Ann said that was poetry of emotion and it was great to see them connect that way and it was his breakthrough number.
TOTAL: 30 and a total of 86.5/90
Was it worth a perfect score on DWTS?
Team: Emmitt and Cheryl
Dance: Country Fox Trot
He is not happy to be dancing a solo to country, but he is determined to make it work. They are at the midpoint of Dancing with the Stars All Stars and everyone is starting to get fatigued and in pain, but you have to work through it. The dance was very good and his solo was cute and entertaining. It was fun to watch.
8.5 – Len said it lacked some finesse, but it made up for it with being entertaining.
9.5 – Bruno said he loves him and his attitude and he is brilliant.
8.5 – Carrie Ann said they were out of sync, but he redeemed himself on the solo.
TOTAL: 26.5 and a total of 82.5/90
We are down to the Group Freestyle Dance next…you excited for this one?
Team: All of them
Dance: Country Freestyle
They entertained us last week with the two group dances, but now they are all hitting the stage on DWTS, so this should be interesting. The DWTS judges will award two points to the couple they think is the most entertaining, so this could be important with such a close race. The dancers are struggling with the group dance and Shawn hurts her knee, but we all see that didn't affect her in the first routine. Big & Rich and Cowboy Troy sing it live. This was was too confusing and way too many dancers on the stage. I couldn't tell who was who half the time. I think 16 dancers at one time is a little too much ABC. They do solos and it is fun. Kirstie and Maks were great, as he whipped her in the air and caught…get it Maks. The second song was much more fun that is for sure. Len said said it was fun and full of tricks and treats and Kirstie was good when she was smacking Maks' bottom. Bruno said they all did very well and tight. Carrie Ann said everyone did it justice and it is a classic for the show. The judges confer and they award the two bonus points to the most entertaining and fun, so they gave the points to Maks and Kirstie!
What was your favorite dance tonight on Dancing with the Stars All Stars?
Join us tonight on RealityRewind.com for my Dancing with the Stars All Stars LIVE recap. Let'e see how the All Stars do with their performances, but leave some comments and let me know what you think! Subscribe to our Email and RSS or like us on Facebook and follow us on Twitter for all our latest updates.
SHARE YOUR THOUGHTS! LEAVE A COMMENT NOW:
Commenting Rules:
Keep the conversation civil and on topic. If your comment does not add to the conversation or is insulting to others, it will be removed. Debate intelligently. No ALL-CAPS.