Big Brother 2013 Spoilers Live Recap: Episode 16 – Week 5 Eviction
|
August 1, 2013 at 8:00 PM EDT
The time has come for another live eviction show on Big Brother 2013 and the three nominees were announced last night on Big Brother 15 and now Big Brother host Julie Chen returns to chat with the HouseGuests and see who got voted off Big Brother 2013 tonight! It is another week where we are headed into the vote with a pretty clear idea of who it will be going home on Big Brother 2013, but the HGs can always mix it up at the very end and blindside someone…let's hope! Come watch with us during our Big Brother 2013 Spoilers Live Recap and find out who went home on Big Brother 15 tonight!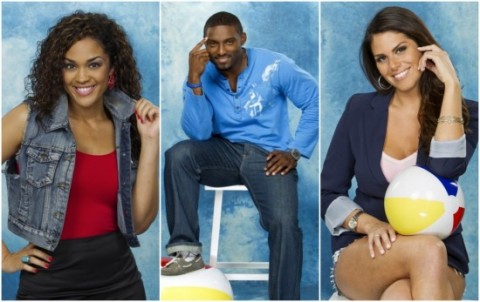 After Aaryn made her nominations as HoH (Howard and Spencer) and then America was the Big Brother MVP and put Amanda up on the block, we got a chance to see the Power of Veto Competition and Ceremony last night on Big Brother 2013. Shockingly, Spencer came out of his coma and won the Veto and used it on himself to take himself off the block. The renom by Aaryn was no big shocker, as she put up Candice.
The Live Feeds are cheaper this season! Save 30% over last year and sign up now!!
While that is where we ended, the drama leading up to the vote tonight has been intense at times, so tonight's episode should be fun to watch! Check out our predictions for tonight and then come back for our Big Brother 2013 Spoilers Live Recap, starting soon!
WARNING: BIG BROTHER 2013 SPOILERS AHEAD!
Don't want to know what happened on our Big Brother 2013 Spoilers Live Recap or who went home on Big Brother 2013 tonight? Then don't read ahead!
*********************************************************************
Here we go…so, Candice was put on the block and now things are going to not be pretty! Amanda thinks Howard is shady. Has she looked in the mirror?
Judd, Spencer, Howard and Andy talk about going after Amanda, but they don't know Andy is as shady as they come. Andy then goes to tell Amanda about the conversation. She freaking out because she trusted Judd and let them hating on Judd begin.
The drama happens between Spencer and Amanda first, as he doesn't back down to her and do as she says, so that doesn't sit well with Amanda. I would like it, if he didn't make those comments earlier in the season. Then Candice calls a house meeting and calls out Spencer for his lying, but why not call out everyone on Big Brother 2013? They all freaking lie and is part of the game!
Time for some talking with HGs, as Julie Chen quizzes them on some celebrity births since they have been in the house. Then we get some family time from Judd's family, as they show the small town love for him.
Some final words from the nominees tonight and now time for the vote on Big Brother 2013:
Helen votes Howard (sadly and her dear friend, but she led the attack on him)
Elissa votes Howard (sadly too)
Spencer votes Candice
McCrae votes Howard
Andy votes Howard
Judd votes Howard
GinaMarie votes Howard
Jessie votes Howard
Everyone saw it coming and Howard is voted off Big Brother 2013 in a 7-1 vote and I don't get these HGs!!! Julie informs the HGs of the results and here comes Howard. He says Helen, McCrae and Amanda are the power of the house.
He comes out and talks with Julie Chen. He said Helen, Amanda and McCrae have the power in the house, but he tried. Julie told him he lost Helen's trust when he lied to her. He said he never said anything about the racist comments because of his temper and he took the high road and let them deal with it. He seems like a truly classy guy and sad to see him go. Julie asks about the friendship with Candice and thought it was a showmance, but they are great friends and hope that continues.
Once again, America is Big Brother MVP and you can vote right here!!! I suggest waiting to see who wins HoH tonight so we aren't wasting votes this week!!!
Time for the Week 6 Head of Household Competition and it is called "Bull In A China Shop" and they must hold onto a bull's head as they walk on a rolling log. The last one to be standing with that bull in hand. Helen struggles early on and then Elissa is struggling. Knock Helen off and get her on the block! There will be no Have-Not this week.
As a special twist, Julie Chen makes an offer: first three HGs to fall down can pick a barrel and one of them contains $5,000, but none of them take it and here we go….all night long folks!
We then find out that next week will be a Double Eviction on Big Brother 2013, so this is an even bigger HoH competition! They speed up the rolling pin and we find out the winner on Sunday! Who do you want to win???
Join us tonight on Reality Rewind for our Big Brother 2013 Spoilers Live Recap. Let's watch together and see who got evicted on Big Brother 2013 tonight! Get all the scoop from our partner site Big Big Brother. Subscribe to our Email and RSS or like us on Facebook and follow us on Twitter for all our latest updates.
SHARE YOUR THOUGHTS! LEAVE A COMMENT NOW:
Commenting Rules:
Keep the conversation civil and on topic. If your comment does not add to the conversation or is insulting to others, it will be removed. Debate intelligently. No ALL-CAPS.