Bachelorette 2014 Spoilers: Josh Murray For The Win After France Date
|
June 17, 2014 at 10:30 AM EDT
When you know The Bachelorette 2014 spoilers and know who is supposed to be the winner of The Bachelorette Season 10, it makes it interesting to watch the season play out and see the interaction between The Bachelorette Andi Dorfman and that potential winner. We got to see the first real interaction between Andi and that potential winner, as Josh Murray got his first one-on-one date of the season last night in France and he definitely made a lasting impression on Andi. Get the details below in our Bachelorette 2014 spoilers!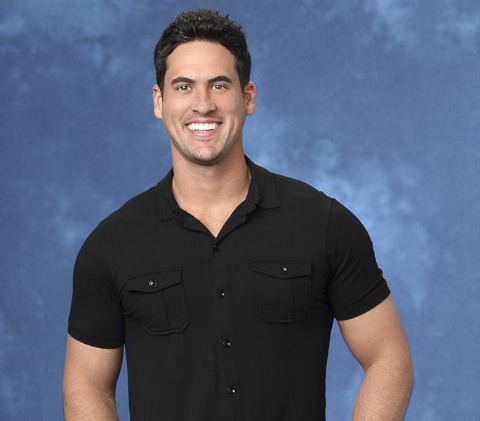 Last night on The Bachelorette Season 10, Andi and the guys made their way to Marseilles, France, and it definitely was worth the trip. It looked amazingly beautiful and who wouldn't want to start their romantic journey across the world in France? The guys were feeling the pressure, as only 11 guys remain and they all wanted a rose from Andi while in France.
[SPOILERS: Click here to find out Bachelorette Season 10 winner!]
The first one-on-one date of the night went to Josh Murray and they were both a little nervous about the experience, but happy it was finally happening. They did some walking around town, went for a boat ride, a picnic on top of the rocks and dinner in a palace. Sounds like a good day to us! Here are Andi's thoughts on the date and on Josh Murray, according to her weekly People blog:
"I remember taking a deep breath and telling Josh that for the first time, I felt like I was letting my guard down with him and was allowing myself to enjoy our great connection. I gave the rose to Josh because not only was the physical connection there, but we were getting to know each other on a whole new level…From start to finish, the date was perfect and one I would never forget."
The first date with your future husband, so it is one to never forget, right???
Join us on Reality Rewind for all your The Bachelorette 2014 spoilers, recaps, videos, photos, news, predictions, previews and much more! Subscribe to our Email and RSS or like us on Facebook and follow us on Twitter for all our latest updates.
SHARE YOUR THOUGHTS! LEAVE A COMMENT NOW:
Commenting Rules:
Keep the conversation civil and on topic. If your comment does not add to the conversation or is insulting to others, it will be removed. Debate intelligently. No ALL-CAPS.