Bachelorette 2014 Spoilers: Andrew Poole The Villain Of Season 10?
|
June 8, 2014 at 12:42 PM EDT
The producers of The Bachelorette 2014 have to make one of the guys appear to be the villain of every season and it appears that Andrew Poole has fit into that category for The Bachelorette Season 10, but is Andrew Poole the Season 10 villain or is it just editing to make him look that way? We have some details and some people come to his defense, so check it all out in our Bachelorette 2014 spoilers below!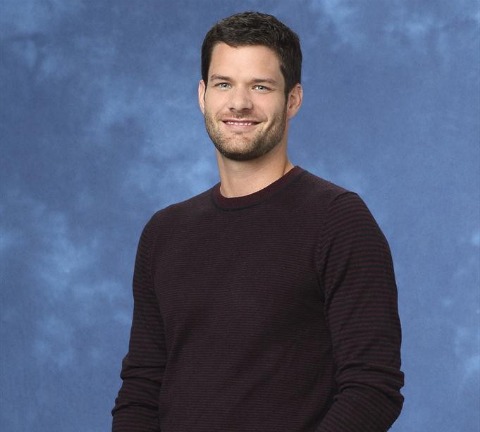 Last week on The Bachelorette Season 10, we saw JJ and Josh confront Andrew regarding him getting the number of a waitress at dinner and bragging to the other guys about it. Who knows if this is true or not, but if it happened on an earlier date, why bring it up now? This one seemed a little shady to me, especially since Andrew is not getting a whole lot of camera time this season. Andrew claimed it was a jealousy thing from the other men, but clearly JJ got a one-on-one date and Josh is making out with Andi Dorfman every week, so why would they be jealous of someone barely being shown with Andi every week?
[SPOILERS: Click here to find out Bachelorette Season 10 winner!]
Then the previews for the next Bachelorette 2014 show Marquel confronting Andrew about some comments he made and how he has no respect for him! What is this all about???? Well, it seems like the producers have found their Bachelorette Season 10 villain and it is Andrew Poole, but he has some defenders out there. Who?
Well, none other than free spirit Lucy Aragon from The Bachelor 2014! Juan Pablo sent her home, but she is going on Twitter now and defending Andrew:
Bachelor nation don't pick on @andrewdanapoole he's a great friend, not the villain that ABC makes him out to be. #TheBachelorette

— Lucinda Aragon (@lucyaragon) June 2, 2014
So, do you think Andrew is the villain or are the producers making him look that way?
Join us on Reality Rewind for all your The Bachelorette 2014 spoilers, recaps, videos, photos, news, predictions, previews and much more! Subscribe to our Email and RSS or like us on Facebook and follow us on Twitter for all our latest updates.
SHARE YOUR THOUGHTS! LEAVE A COMMENT NOW:
Commenting Rules:
Keep the conversation civil and on topic. If your comment does not add to the conversation or is insulting to others, it will be removed. Debate intelligently. No ALL-CAPS.