Bachelorette 2013 Spoilers: All Four Guys Ready To Propose To Des!
|
July 17, 2013 at 1:41 PM EDT
While it seemed that the Hometown Dates on The Bachelorette 2013 seemed to go over well for all four of the remaining guys, The Bachelorette Desiree Hartsock still had to send one of them home and Zak Waddell was the unlucky guy that did not get a rose this week! In a shocker, Bachelorette host Chris Harrison talks about how all four of the guys were ready to proposed to Des during the Hometown Dates. Does this ever happen? Check out our new Bachelorette 2013 spoilers below for the details!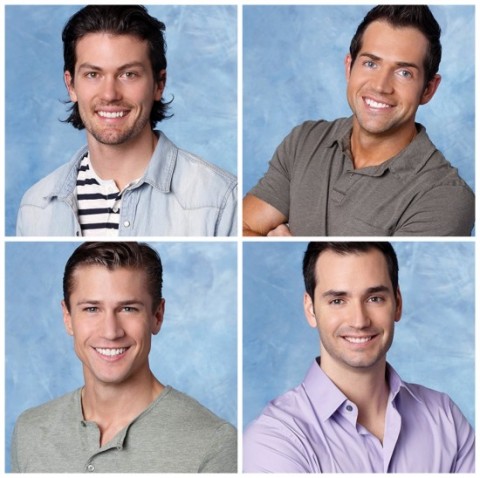 While it was nice to go a whole episode of The Bachelorette Season 9 without seeing any of the stupid drama that the guys have been bringing upon themselves, it was hard to see Zak go home. He had the best hometown date, in my opinion. I loved the time with his family and I thought it would be an adventure to be a part of that family.

Des didn't agree with me, but who am I, right? During their date, Zak gave her an antique ring that he purchased for her in Atlantic City. It was a promise ring and he bought it at the time when he knew he was falling in love with her. In the end, she gave that ring back to Zak and he threw it out the window of the limo!
Not only was Zak ready to propose, but Drew Kenney, Chris Siegfried and Brooks Forester were all ready to get down on one knee for Des during the Hometown Dates, as so Chris Harrison said in his interview with TV Guide:
"I said to Des, 'If you stop this right now, there's a good chance all the guys would propose,' and that's crazy."
I still think Brooks is hesitant about things, but the others seem ready. Why does she seem the most intrigued by the guy who is not throwing himself at her on The Bachelorette 2013?
Join us next week on Reality Rewind for our Bachelorette 2013 Spoilers Live Recap. Let's watch the Men Tell All Special on The Bachelorette Season 9 together! Subscribe to our Email and RSS or like us on Facebook and follow us on Twitter for all our latest updates.
SHARE YOUR THOUGHTS! LEAVE A COMMENT NOW:
Commenting Rules:
Keep the conversation civil and on topic. If your comment does not add to the conversation or is insulting to others, it will be removed. Debate intelligently. No ALL-CAPS.