Bachelor Juan Pablo 2014 Spoilers: Renee Oteri The Next Bachelorette?
|
February 4, 2014 at 11:17 AM EDT
As The Bachelor 2014 season keeps rolling along, we are starting to pick our favorites to be the next Bachelorette and our current favorite is Renee Oteri and we explain why in our The Bachelor Juan Pablo 2014 spoilers below. We still have a few weeks to get through before The Bachelor Season 18 finale, but lets start talking about The Bachelorette 2014 and who it will be from this group of ladies. We defend why Renee will be the next Bachelorette!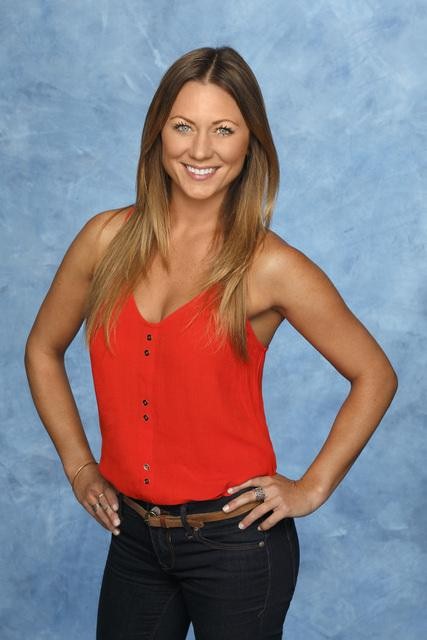 To even consider Renee as the next Bachelorette, we have to agree to these Bachelor Juan Pablo 2014 spoilers we shared yesterday and Reality Steve picking Nikki Ferrel as the winner of The Bachelor 2014. On that note, despite getting her first kiss last night, it appears that Renee will not win The Bachelor Season 18 and we vote for her to be The Bachelorette 2014!

Why? She has the most likability of any of the women shown right now. Maybe we will fall in love with another woman as the season goes on, but Renee is on the top of our list. She does have that single mother thing going for her, but do we need another Emily Maynard? Renee just seems genuine and nice and sweet and I think she deserves a man, so maybe ABC can help her find one, seeming The Bachelor Juan Pablo really wasn't interested in finding a woman while on his season!
What do you think of Renee Oteri as the next Bachelorette???
Join us on Reality Rewind for all your The Bachelor Juan Pablo 2014 spoilers, recaps, news, previews, videos, photos and much more! Subscribe to our Email and RSS or like us on Facebook and follow us on Twitter for all our latest updates.
SHARE YOUR THOUGHTS! LEAVE A COMMENT NOW:
Commenting Rules:
Keep the conversation civil and on topic. If your comment does not add to the conversation or is insulting to others, it will be removed. Debate intelligently. No ALL-CAPS.