Bachelor Juan Pablo 2014 Spoilers: Is His Daughter Watching The Show?
|
February 6, 2014 at 11:23 AM EDT
This season of The Bachelor Juan Pablo 2014 has bee filled with a lot of controversy, if it isn't Juan Pablo saying something silly at a press tour or him doing hot and heavy things in the ocean with Clare Crawley, Juan Pablo has been able to cause a ruckus when it concerns The Bachelor 2014. Every week, like 1,000 times, we see him mention his daughter Camila and being respectful to her and if she were to ever watch it, but is Juan Pablo's daughter watching the show now? Check out his response in our The Bachelor Juan Pablo 2014 spoilers below!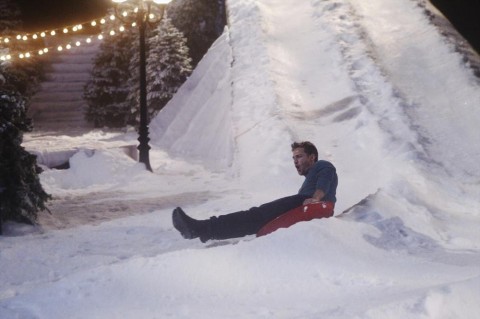 The thing about this season that gets my blood boiling is how he seems to be making it about his daughter and finding a stepmom for her and wanting to be respectful to these women for his daughter and will his daughter see it. He doesn't want to kiss all these women, but then he goes and makes out with half of them. He frolics in the ocean with Clare and that is fine?

In an interview during the press tour for ABC, Juan Pablo was asked about a gay or bisexual Bachelor ever and he basically said it should not happen and it would not be a good example for the kids. This is where I laugh at him, especially with his response on Twitter of people commenting about his daughter watching the show, especially after the incident with Clare in the ocean.
Do you THINK I let my daugther WATCH the show?

— Juan Pablo Galavis™ (@JuanPaGalavis) February 5, 2014
So, he can't stand the idea of a gay Bachelor because it would not be a good example for kids, but then he won't even let his own daughter watch his journey on The Bachelor 2014? If it is such good TV and a good example for kids having heterosexual people on it, then why wouldn't he let Camila watch???
Join us on Reality Rewind for all your The Bachelor Juan Pablo 2014 spoilers, recaps, news, previews, videos, photos and much more! Subscribe to our Email and RSS or like us on Facebook and follow us on Twitter for all our latest updates.
SHARE YOUR THOUGHTS! LEAVE A COMMENT NOW:
Commenting Rules:
Keep the conversation civil and on topic. If your comment does not add to the conversation or is insulting to others, it will be removed. Debate intelligently. No ALL-CAPS.