Subscribe to Reality Rewind:
January 27, 2012
Bachelor 2012 Eliminated Contestant Monica Says Ben and Courtney Deserve Each Other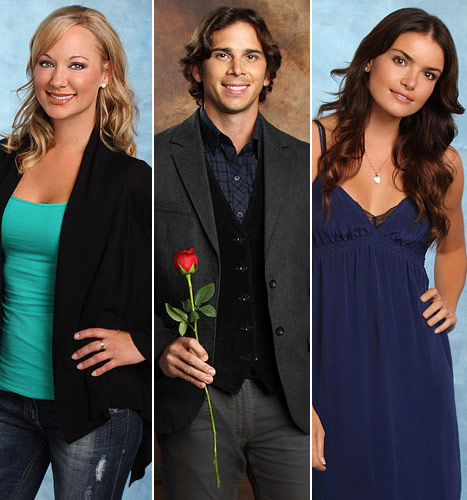 Bachelor 2012 eliminated contestant Monica says Ben and Courtney deserve each other. According to Monica Spannbauer, The Bachelor's Ben Flajnik and contestant Courtney Robertson are meant to be together, but not in a good way.
"I absolutely think she's wrong for Ben, but the more I watch the show — because obviously I don't get to see everything that happens — they deserve each other," Spannbauer told reporters Thursday of the 28-year-old model, who has made a nasty habit of hating on the other girls in the house while pursuing Flajnik
Though news already broke that Flajnik and Robertson are engaged, Spannbauer gives a piece of her mind.
While Spannbauer admits she never personally had a problem with her while in the Bachelor mansion, she fully understands how Robertson's evil behavior has rubbed viewers the wrong way.
"Courtney is not very nice and I think she deserves everything that's coming toward her," the ousted bachelorette sniped. "Hands down, I think she's somebody different around other women and somebody different around a man."
Spannbauer admits she's changed her opinion of ABC's bachelor after watching his interactions with Robertson.
"[Courtney] is really manipulative (AN: Even Ellen agrees, watch the video here) and really good at what she does. Obviously that's the kind of girl Ben's looking for, at least to this point," she said. "If they end up together, they deserve each other, because if he's that shallow and she's that manipulative, then they totally work together."