America's Got Talent 2013 Preview: Quarterfinals Week 3 (VIDEO)
|
August 6, 2013 at 11:47 AM EDT
Another week has arrived on America's Got Talent 2013 and it is time for the next 12 acts to take the stage for the Quarterfinals on AGT 2013! We start the week with 12 acts, but then only four of them will move on to the semifinals on America's Got Talent Season 8. I was bored with the performances last week, so they better step it up tonight on America's Got Talent 2013! Check out a preview below and then come back tonight for our America's Got Talent 2013 Live Recap and what the live shows on AGT 2013 with us!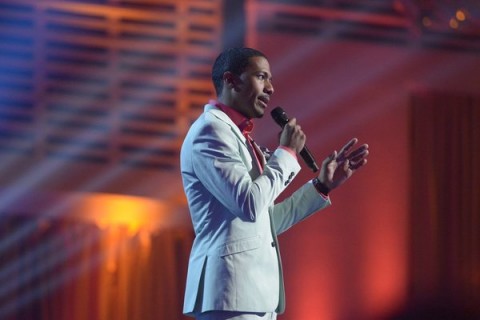 For the live shows tonight on America's Got Talent 2013, these are the 12 acts that will be performing:
AeroSphere Aerial Balloon Show
American Military Spouses Choir
Brandon & Savannah
Chicago Boyz Acrobatic Team
David "The Cobra Kid" Weathers
Deanna DellaCioppa
Illusionist Leon Etienne & Romy Low
Jim Meskimen
Jonathan Allen
Kelsey and Bailey
Kenichi Ebina
Mitsi Dancing School
This could be an exciting week on AGT Season 8, especially since Jason Derulo will be performing on the live results show tomorrow night! He is bound and determined to put on a fun performances for us!
As far as the acts go, some of them I don't even recognize by their name, but then I am excited to see the Chicago Boyz again and see what kind of performance they can do this time. Kenichi Ebina has some amazing dance moves, but can he top his initial audition and win over votes tonight?
Come back tonight for our Live Recap, but one more time for some B-Double-O-T-Y for old times sake:
Join us tonight on Reality Rewind for our America's Got Talent 2013 Live Recap. Let's watch together as AGT 2013 live shows begin! Subscribe to our Email and RSS or like us on Facebook or follow us on Twitter for all our latest updates.
SHARE YOUR THOUGHTS! LEAVE A COMMENT NOW:
Commenting Rules:
Keep the conversation civil and on topic. If your comment does not add to the conversation or is insulting to others, it will be removed. Debate intelligently. No ALL-CAPS.