America's Got Talent 2012: Carmen Electra New Judge For AGT 2013?
|
October 25, 2012 at 10:45 PM EDT
With Sharon Osbourne leaving America's Got Talent 2012, the show is in need of a new judge for the upcoming season. Rumors are flying around about Simon Cowell and Carmen Electra dating, but they also are going around that he wants her to be a judge for America's Got Talent 2013. Nothing is for sure, but he wanted her last year and now it seems like he has his hands around her and we might see Carmen Electra new judge for AGT 2013.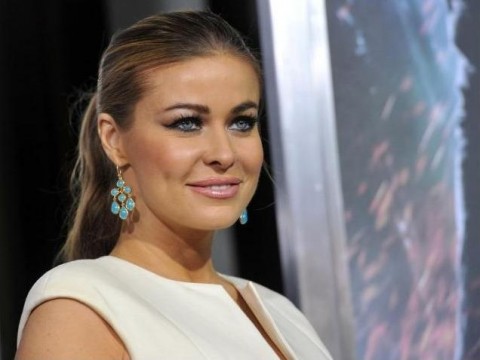 While I do think she is an attractive woman, what talent does she bring to America's Got Talent 2013? She knows how to strip and pose naked in magazines? The New York Post reported that Simon Cowell was lobbying to get Carmen last year to join Sharon, Howie Mandel and Howard Stern at the judges' table, but the network was not having it and nixed that idea. Now that they are in need of a judge, will they change their mind for America's Got Talent 2013?

For next season on AGT, there are no definites as to who will be back. Stern would like to return, but that is based on who the judges will be. While auditions do start for AGT 2013 next month, the acts will not go in front of the judges until February, so Simon and the network have some time. I don't think you can deny Simon Cowell twice, so if he wants Carmen Electra as a judge, I think it will happen.
What do you think of Carmen Electra as a judge on America's Got Talent? Should someone with no talent be judging a talent competition show?
For all your reality television news/gossip, join us on RealityRewind.com. Subscribe to our Email and RSS or like us on Facebook or follow us on Twitter for all our latest updates.
SHARE YOUR THOUGHTS! LEAVE A COMMENT NOW:
Commenting Rules:
Keep the conversation civil and on topic. If your comment does not add to the conversation or is insulting to others, it will be removed. Debate intelligently. No ALL-CAPS.