American Idol Las Vegas 2013: Season 12 Top 40 Talk New Judges
|
February 19, 2013 at 1:30 PM EDT
We all know about the new American Idol judges 2013, but how do the Top 40 on American Idol Season 12 feel about them heading into American Idol Las Vegas 2013? FOX sat down with them and they shared their opinions on the new judges and of course, it was nothing but love for Randy Jackson, Keith Urban, Mariah Carey and Nicki Minaj.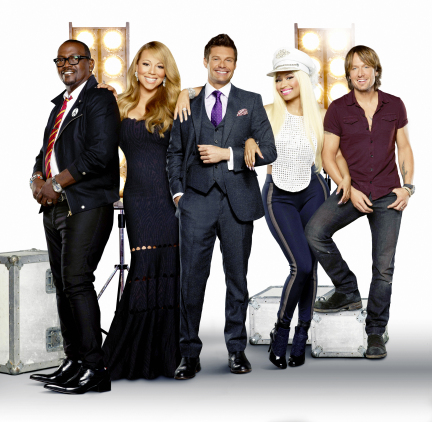 I guess you can't blame the Season 12 Top 40 because they do still have to go to American Idol Las Vegas 2013, so their fate is still in the hands of these judges they are talking about.

They all get love in the video: Randy is the dawg, Nicki is animated, Keith is sexy and Mariah is Mariah. Check out the video here and prepare for American Idol Las Vegas 2013 tomorrow night:
What do you think of the American Idol judges 2013?
Join us on RealityRewind.com for all your American Idol Las Vegas 2013 spoilers, news, recaps, previews, predictions and more. Get all the scoop from our partner site AmericanIdolNet.com. Subscribe to our Email and RSS or like us on Facebook and follow us on Twitter for all our latest updates.
SHARE YOUR THOUGHTS! LEAVE A COMMENT NOW:
Commenting Rules:
Keep the conversation civil and on topic. If your comment does not add to the conversation or is insulting to others, it will be removed. Debate intelligently. No ALL-CAPS.